We are situated on the edge of the high open moors of Exmoor. The site itself is wooded and in a steep sided valley. To get to the bunkhouse is a walk of a kilometre from the nearest road.
Walking south from the site you leave our grounds directly onto open moor
Its a short walk to the deep pools we use for swimming and relaxing on hot summers days.
Walking further south you'll pass Hoaroak Cottage hoaroakcottage.org a fascinating deserted farmhouse.
Climb higher on the moor and the landscape changes dramatically, you'll reach the source of the River Exe as its sets off on its long run south to the English channel at Exmouth.
Leaving the Exmoor Centre and heading north you'll first climb up to the moor before dropping into the steep oak wooded valleys of The National Trusts Watersmeet Estate
http://www.nationaltrust.org.uk/watersmeet/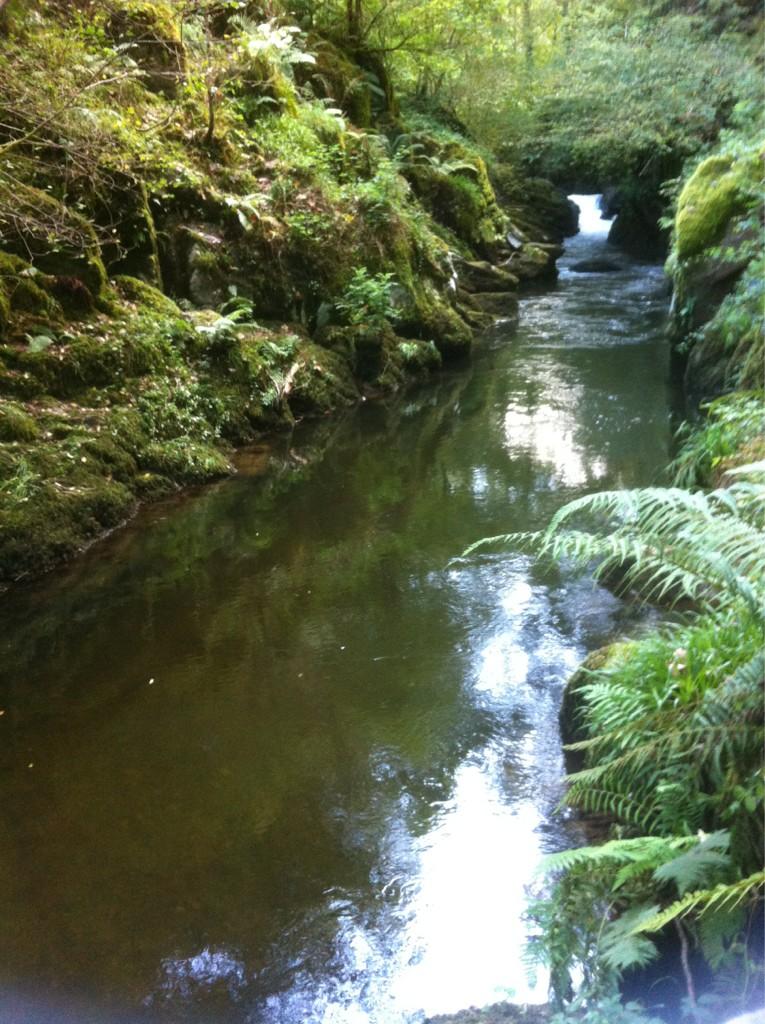 Following the river downstream you'll arrive at Lynmouth. At Lynmouth you can take boat trips to view the colonies of sea birds along the coast or explore the rockpools. The Bristol Channel here has one of the highest tidal ranges in the world, at low tide the sea gives way to acres of rock pools that are home to an amazing selection of wildlife. Exmoor National Park run regular wildlife safaris here, look at their website for details: http://www.exmoor-nationalpark.gov.uk/visiting/events
The hogs back cliffs Exmoors north coast is famed for. Looking east; Woody Bay, Lee Bay, Wringcliff below the Valley of Rocks, Lynmouth Bay and Foreland Point beyond. Photo taken from the old coach road between Woody Bay and Heddons Mouth.