Well that was some weekend! The old balcony posts were getting a bit tired at The Exmoor Centre so we decided it was time to replace them.
A quick message around the usual suspects saw Darren Church, David Lovejoy and Matt Neale dashing to my aid to help. A trip to Mole Valley farmers saw me swapping money for timber and lots of screws, nuts, bolts, coachscrews and washers and we were ready.
Friday morning bright and early I started taking the old balcony apart, Darren arrived just as I had to dash off to a meeting at mid-day and he cracked on and finished the strip down and then set about repainting the toilets and re-siliconing anything he could aim a silicone gun at. by the time the rest of us got back Darren was exhausted and had started on the wine, well deserved.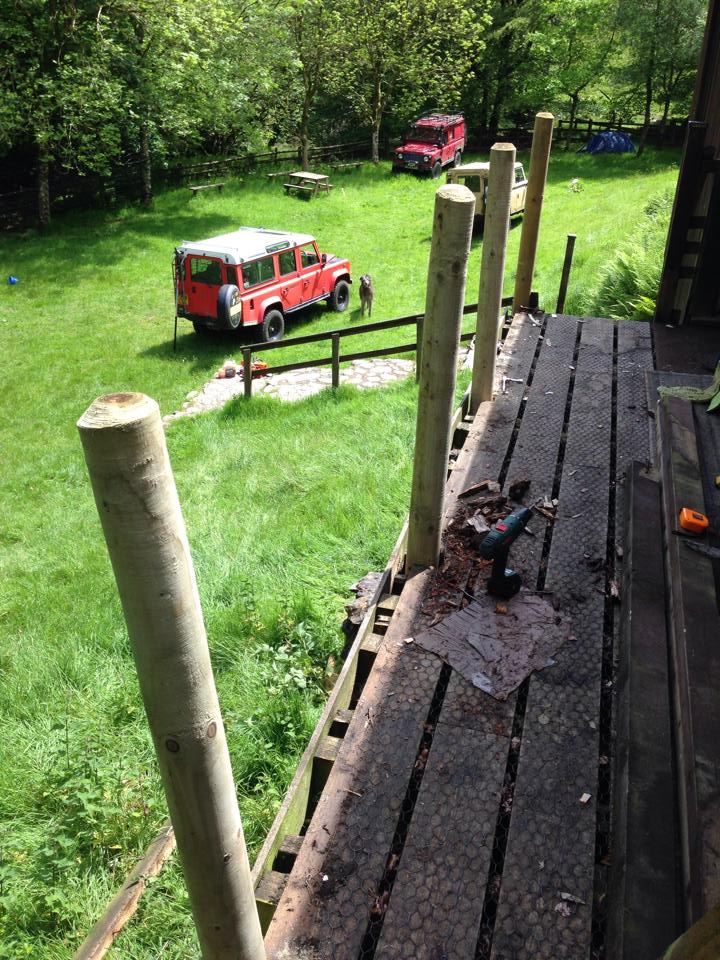 We did a bit more before dark then set about drinking cider and scoffing sausages for all we were worth. I opted for a nights kip in the land rover and my boys had the tent. We knew the weather due to break but the 4.30am electrical storm that came certainly put an end to any chance of sleep. Being high on Exmoor in such a violent storm was something we won't forget in a hurry!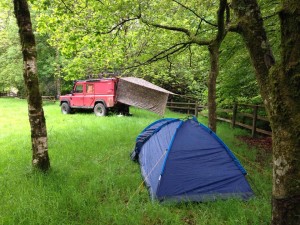 Darren and I carried on with the balcony all day on Saturday whilst Dave and Matt played in the river re-adjusting the stepping stones and trimming branches from trees. Lots of work done over the 3 days so I am overjoyed, thanks so much lads 🙂